Holiday Home La Gran Veranda with private pool | Coral Estate
Holiday Home La Gran Veranda at Coral Estate resort is your place to celebrate holidays. The house has just been renovated and is fully equipped and very comfortable . You will feel completely relaxed while waking up in the morning and looking out over the beautiful garden and sea, having a cool swim in the pool, reading a book in your hammock or enjoying a delicious drink under the palapa at the end of the afternoon. We wish you a warm welcome to Dushi Korsou!
The house is located in the beautiful Coral Estate Resort. This resort consists of many beautiful villas in various styles and is surrounded by the typical nature of Curaçao. Within the resort you can visit to Karakter Beach which offers a nice restaurant and bar. Within 5 to 20 kilometers of the resort you will find several beaches with crystal clear waters, where you can go and enjoy the day such as Porto Marie Beach, Daaibooi Beach or Cas Abao Beach. In addition, there are also several special places to visit such as plantation / art gallery Jan Kok and the flamingo sanctuary.
There are small super markets within 5 kilometers and a large well stocked supermarket (Centrum Piscadera) around 15 kilometers from your house. Please do not forget to rent a car on time because public transportation will not come to the resort and many places on the island. You can always find something fun to do if you want, but can also stay in your hammock the whole day. It is all up to you!
Please note, electricity is not included and the costs will be € 0,50 per KwH.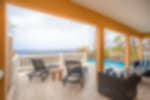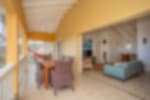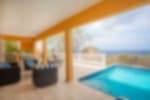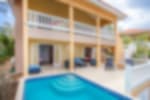 Activities Older Children
Activities Young Children