Blue Bay Golf and Beach resort | Villa Boca Azul 2
Blue Bay Golf & Beach Resort is the most versatile resort on Curacao popular with both residents and vacationers. Blue Bay also owes its popularity to its central and beautiful location along the Curacao south coast, the extensive recreational facilities available, its spatial layout and high level of security.
Blue Bay offers various recreational facilities including a large beach, dive shop, various restaurants, bars, 18-hole golf course, tennis courts, extensive green spaces and art installations. This combination creates an attractive residential and vacation spot under the Curacao sun.
The 'Bocazul' project consists of 8 design villa's realized directly on an oceanfront cliff in Curacao's famous Blue Bay resort. Bocazul, named after the blue ocean and location directly adjacent to the beach, will offer its guests luxurious living amenities. The villa was designed to offer the best of ocean-front living combining panoramic views of the Caribbean Sea, 18-hole golf course and views of the beautiful white sand beach.
The villa is a modern styled open space. On two stores you will find shady areas to rest and relax next to the pool with comfortable loungers. The gorgeous view over the Caribbean Sea invites you to linger on the terrace or in the infinity pool.
The villa offers three bedrooms offering stunning views over the pool and sea. This luxurious villa is fully furnished and equipped.
On the ground floor you will find a living room with open kitchen, separate toilet, utility room with washing machine and dryer and separate desk. On the first floor you will find the master bedroom with a king size bed and an adjoining spacious bathroom, and two extra bedrooms with private bathrooms as well.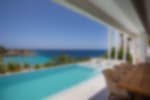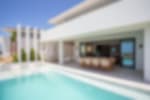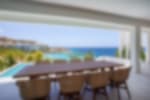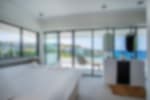 Activities Older Children